Drink Champagne au naturel
At Rendez-Vous, we believe in natural champagnes. And we believe that the true personality and character of a champagne can only truly shine through small producers that shun generic, mass production and commit to their lifelong passion for making champagne the most traditional and time-honored way. Let's rediscover purity and authenticity in your glass!

Rendez-vous is proud to bring you an exclusive direct-to-consumer experience that ships nationwide! This means you can enjoy high-quality, artisan champagnes at affordable prices, shipped right to your door.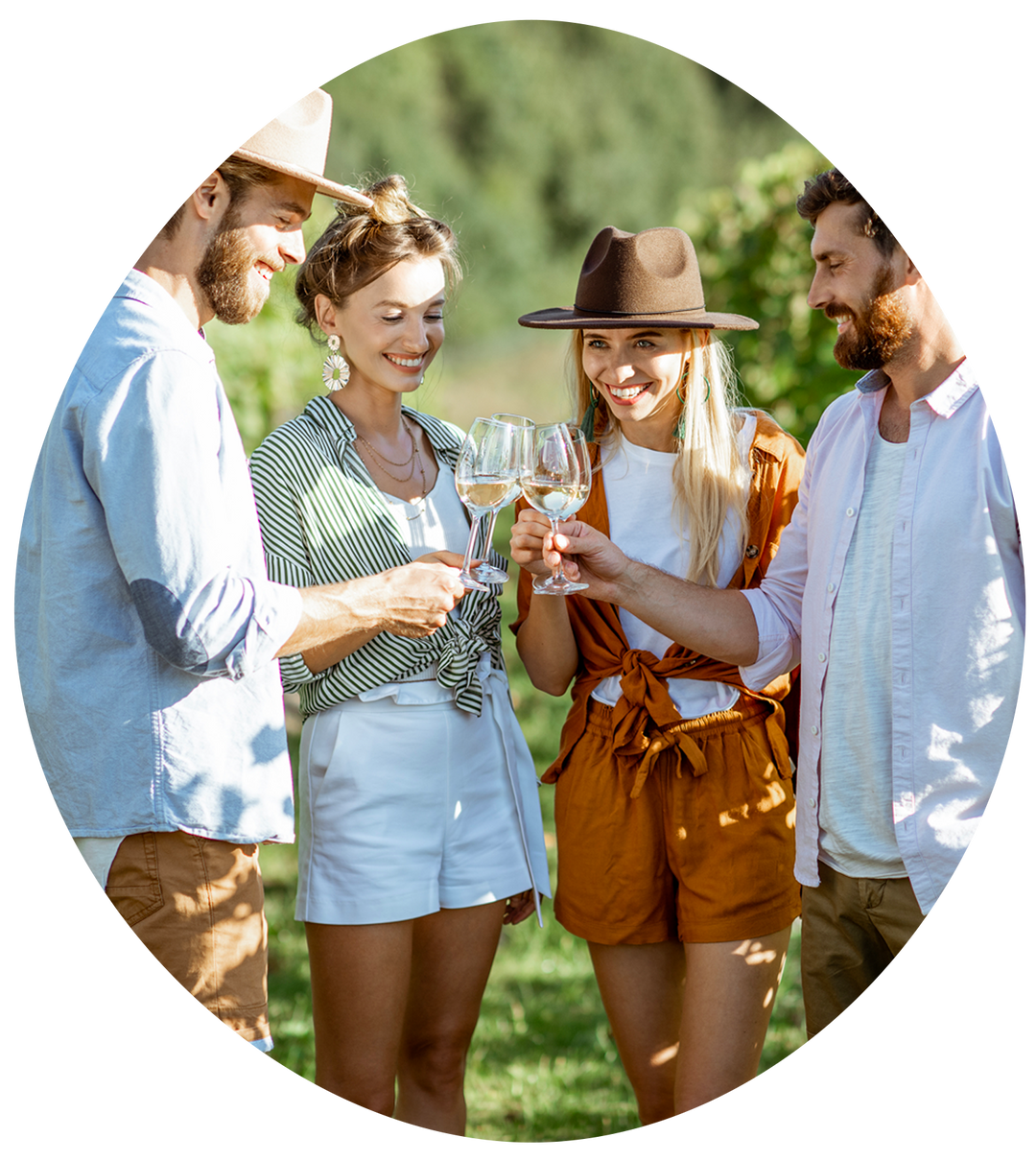 What is Natural Champagne?
Natural champagne is a step above and beyond organic. Did you know that champagnes can still contain 50 additives and preservatives—and still be certified organic? So we went two steps further to bring you the highest quality of Champagne. Rendez-Vous champagnes are natural champagnes crafted with the less intrants and manipulations possible. They are living wines, honest and real.
Made with loving hands
Rendez-Vous Champagnes are crafted in partnership with a single champagne grower with a hands-on approach in the vineyard. Grapes are grown organically in Premier Cru vineyards in the Champagne region of France, near Paris. Working with small batches to ensure unparalleled quality and fostering a low-intervention production method, our champagne-maker adopts a back-to-basics approach.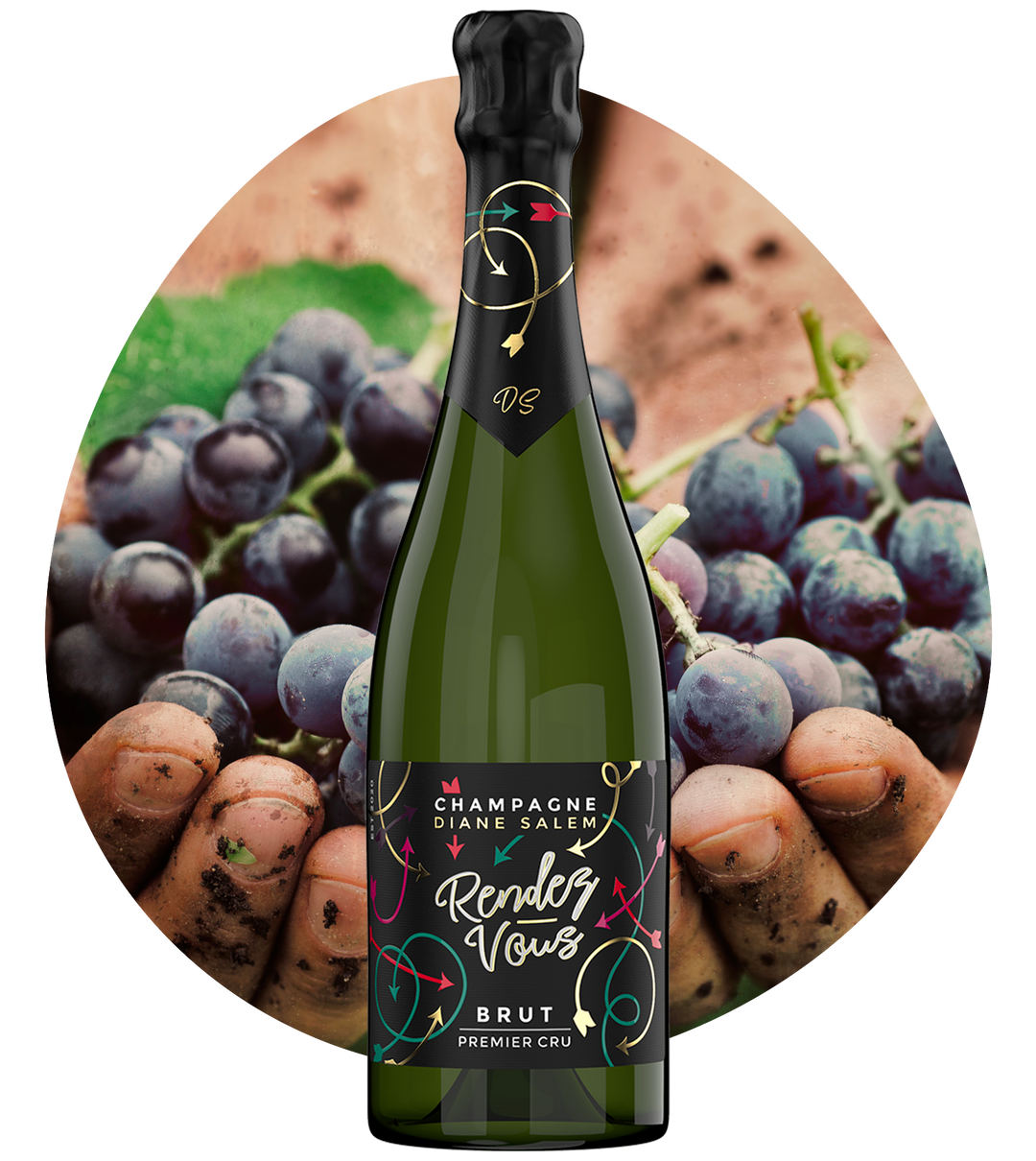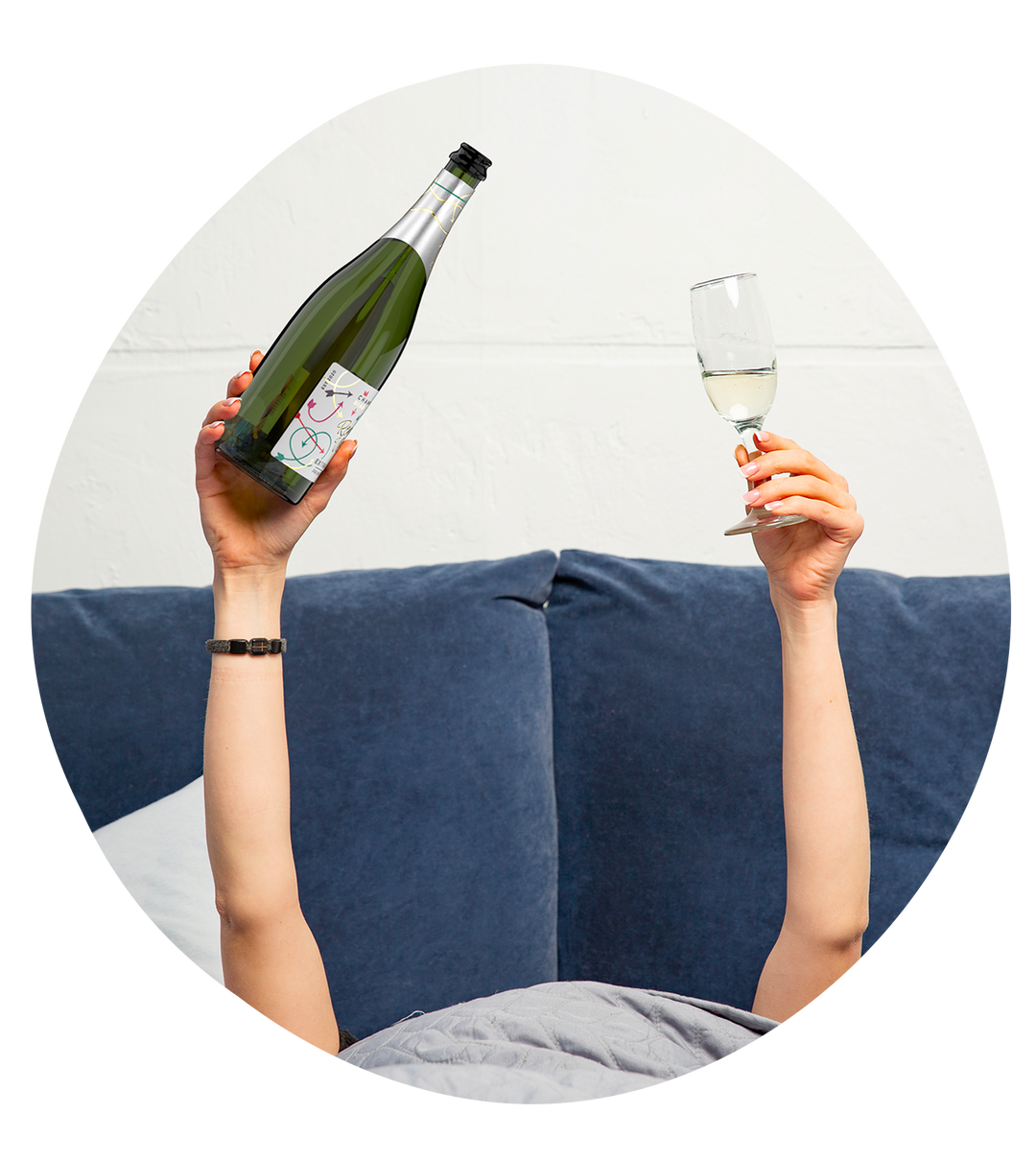 Say goodbye to Sulfites
Do you hate dull hangover headaches that come after drinking mass-produced champagnes and sparkling wines? Often, sulfites are to blame! Rendez-Vous champagnes are made with very low amounts of sulfites—less than 1/3 of the allowable organic limits. You deserve to sip, celebrate, and not regret it the next day.
Embrace a touch of sweetness
Enjoy fresh, bright flavors without overwhelming sweetness. We let the natural aromas delight your senses and we never weigh the champagne down to express the true character of champagne. Rendez-Vous champagnes have a much lower sugar content than your average bottle. There are only seven grams of sugar in a liter of our Brut champagne!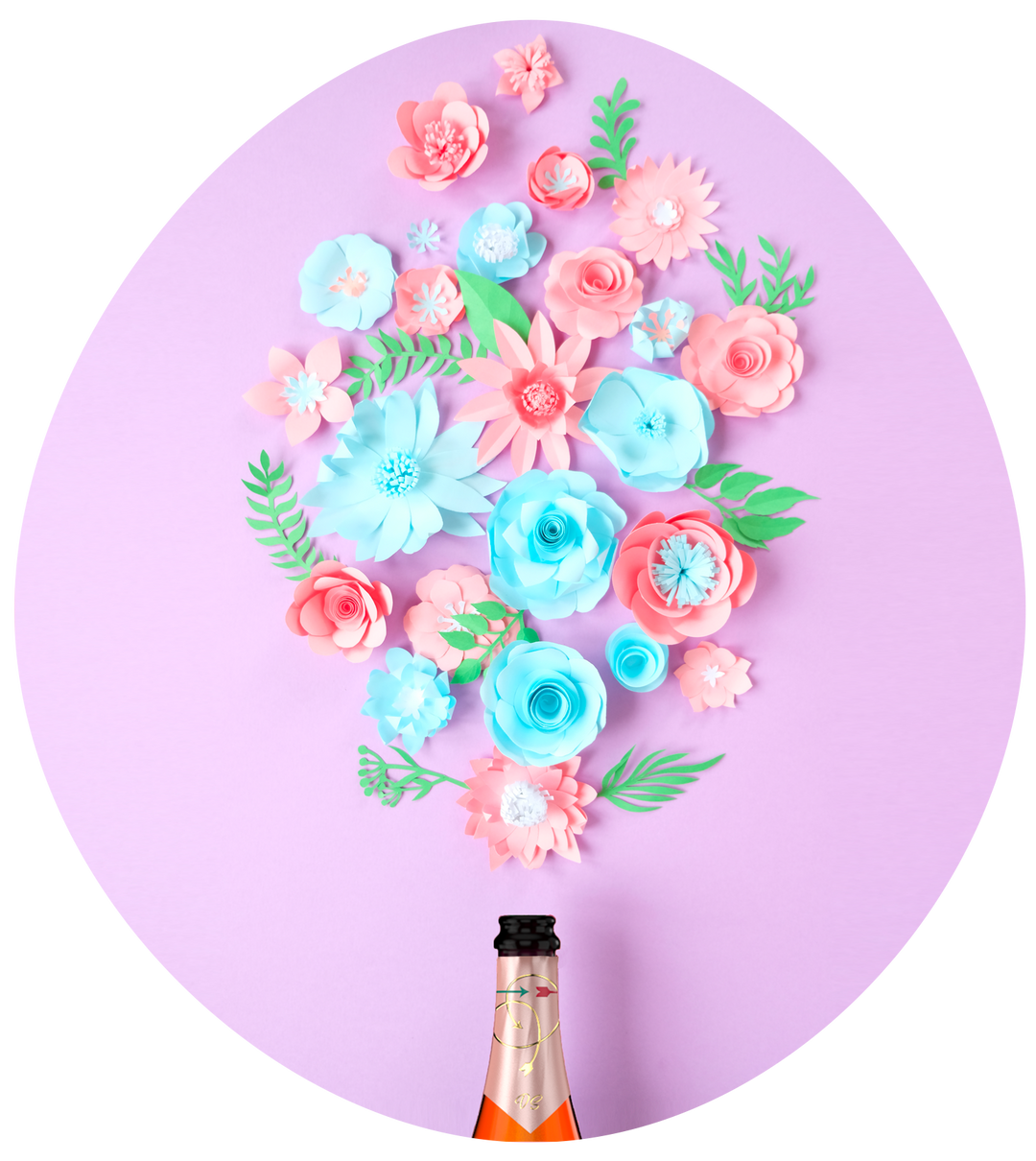 Discover truly organic champagne
Ok, so our champagnes are made with organic grapes. Less than 1% of all 16,000 Champagne grape growers are certified organic. Rendez-Vous champagnes are part of that 1%. We're committed to crafting the most natural, flavorful champagnes—all while being respectful for the environment and consumers. With no pesticides, fertilizers, or chemicals, Rendez-Vous is exceptionally pristine.
Animal lovers rejoice!
Unlike other wine and champagne producers that use egg white or gelatin, Rendez-Vous champagne is 100% vegan. Our champagne contains no animal products and our champagne was never tested on any animals (aka: no drunk animals here!).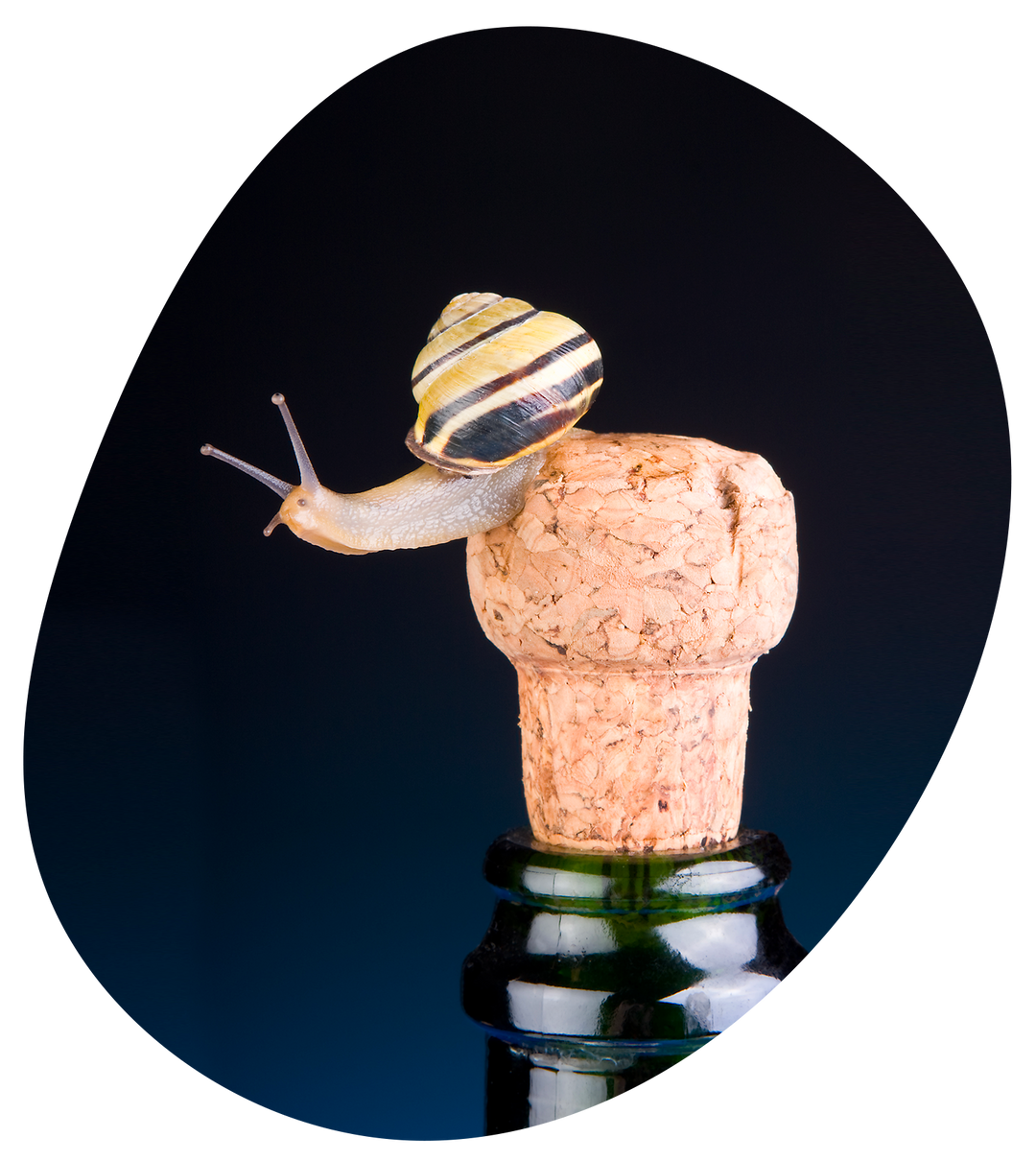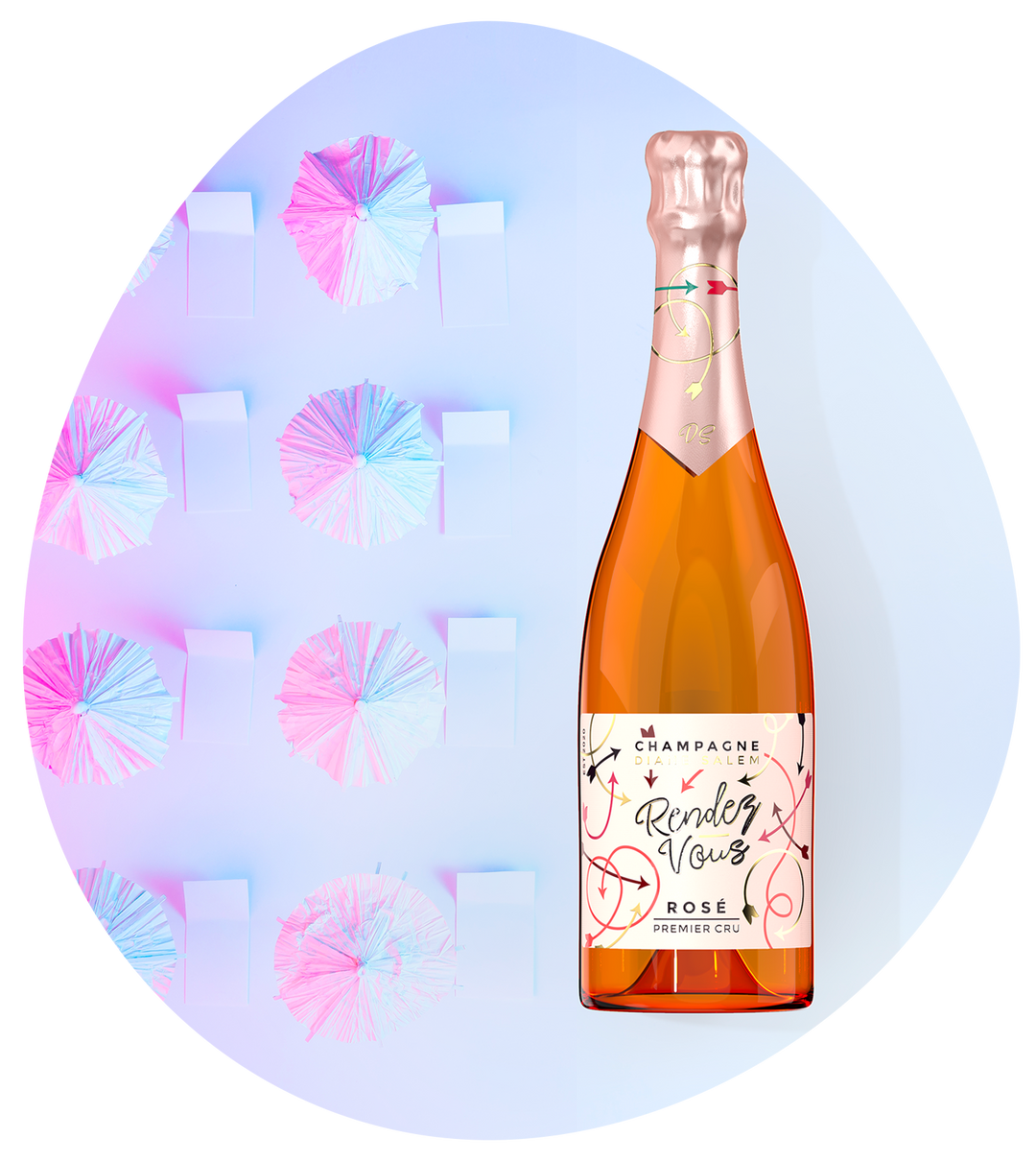 Champagne that rests easy
According to French laws, all non-vintage champagnes have to rest for a minimum of 15 months before going to market. Vintage Champagness rest for a minimum of 3 years. At Rendez-Vous, we do things a little differently to achieve premium-quality champagne: we let our wines rest for 4 to 5 years so that time and Mother Nature can work her magic. We don't ship bottles to customers until they're ready to be really enjoyed. Cheers to silkier bubbles and brighter flavors.
Concentrated, first-press juices
All of Rendez-Vous' champagnes are bottled using the very first press of juice. This initial—and most valuable—extraction offers the most concentrated and subtle flavors with richer aromas offering great freshness and purity.